About Physicscalculations.com
Physicscalculation is a learning platform that is created by Abbas Nura (Abnur) to solve physics calculations for you. The owner of this website owned masters in theoretical and mathematical physics. The aim of creating the website is to make students understand and love physics. Physics calculations is a detail website on how to easily solve any problem in physics.
Our aim is to help you understand physics calculations and apply the simplest ways/tactics to solve those physics problems.
We applied simple, very approachable, comprehensive and well-guided methods that would help you to understand how to solve physics calculations with ease.
About Me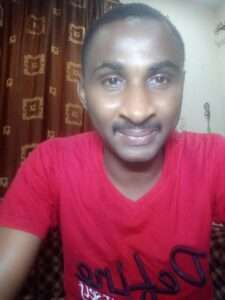 Welcome to Physicscalculations.com! I'm Abbas Nura, a passionate and dedicated physics educator, and I'm excited to share my love for physics with you through this platform. My goal is to make physics accessible and enjoyable for all students, helping them excel in their studies and develop a deep understanding of the subject.
With a wealth of experience in both education and health advocacy, I bring a unique perspective to the world of physics education. I started my journey in 2010, working with the Health Education Initiative for Women (HEIFOW) immediately after graduating from Kano University of Science and Technology (KUST) Wudil, where I earned my bachelor's degree in physics. This experience opened my eyes to the power of education in empowering individuals, particularly children, teenagers, women and men, to make informed choices about physics.
In 2012, I ventured into teaching physics, and it has been a truly rewarding experience. I firmly believe that physics is not as challenging as it may seem, and my passion for the subject drives me to create engaging and effective learning experiences. As a result, an impressive 90% of my students consistently pass my lessons with top grades, often achieving A's in their exams.
To enhance my teaching skills and knowledge, I pursued a Postgraduate Diploma from the National Teachers Institute of Nigeria (NTI). This program equipped me with advanced teaching techniques and pedagogical strategies, enabling me to tailor my lessons to meet the diverse needs of my students effectively.
Fueling my thirst for knowledge, I obtained a Master's degree in Theoretical and Mathematical Physics from the University of Abuja. This rigorous program expanded my understanding of physics and honed my analytical and problem-solving skills. It allows me to delve into the intricate theories and concepts that underpin the laws of the universe.
As a registered professional with the Teachers Registration Council of Nigeria (TRCN), I am committed to maintaining the highest standards of professionalism and ethics in the teaching profession. I continuously strive to stay updated with the latest advancements in physics education, ensuring that my students receive the most relevant and comprehensive instruction.
Physicscalculations.com is your go-to resource for all things physics, especially the calculations part. Whether you are a student seeking additional support, a teacher looking for innovative teaching methods, or an enthusiast fascinated by the wonders of the universe, this platform is designed to cater to your needs. Here, you will find a rich collection of tutorials, problem-solving exercises, and engaging discussions to help you grasp complex concepts and strengthen your understanding of physics.
I invite you to join our vibrant community of learners, where we share a common passion for physics. Let's embark on a journey of exploration, collaboration, and growth together. Through this website, I aim to foster a supportive and interactive environment that nurtures learning and encourages curiosity.
My Contacts
If you have any questions, comments, or would like to connect, please feel free to reach out to me at my personal email through the contacts I mentioned below. I'm always eager to engage in meaningful discussions, answer your queries, and support you on your physics education journey.
Email: abbasabnur@gmail.com
Twitter: Abbas Nura
LinkedIn: Abbas Nura
Instagram: Abbas Nura
Facebook: Abbas Nura
Youtube: Physics calculations
Together, let's unlock the mysteries of the universe and ignite your passion for physics!
Abbas Nura
Passionate Physics Educator
Team
We currently have a team of five Physics teachers. I will reveal their identities in due course.
Editorial
Our team consult a minimum of eight well-known textbooks and internet resources when writing an article. This is to make sure that we are posting updated information as science is continuous research. New things (information) are being discovered every day.
I also make sure that the mathematics I used in every article is easy to read for a beginner.